Roy Keane is a former Irish football player who has a humongous net worth. He was regarded as one of the best midfielders of his generation. He had a very successful stint with Manchester United and is considered a Manchester United legend. He is known as a very hard footballer and he was ranked 11th on The Times' list of the 50 hardest footballers in history in 2007. He has played for various clubs such as Cobh Ramblers, Nottingham Forest, and Manchester United, before ending his career at Celtic. He was also named by Pele in FIFA 100 list of greatest living players in 2004. Roy Keane was included in the Premier League Hall of Fame in the year 2021. He has also captained Manchester United and Ireland National Team. He has always been an integral part of the Irish Team and is considered to be the best Irish player of all time.
Roy Keane: Net Worth
Roy Keane has an estimated net worth of around $60 million. His prime source of net worth is the salary in his playing days and all the endorsements he has done. He has now turned into a manager and earning a good amount of money from his management. He has made very good use of his net worth and managed his finances brilliantly. He has worked as a studio analyst for British channels ITV and Sky Sports for football coverage. He won 17 trophies with Manchester United and is one of the most decorated players. He was voted as PFA Players' player of the year and FWA footballer of the year in 2000.
Roy Keane Net Worth: Playing Style
Roy Keane was known for his physicality, energy and hard-tackling style of play. He was a powerful, highly competent and very consistent midfielder. He was regarded as one of the best players in his position.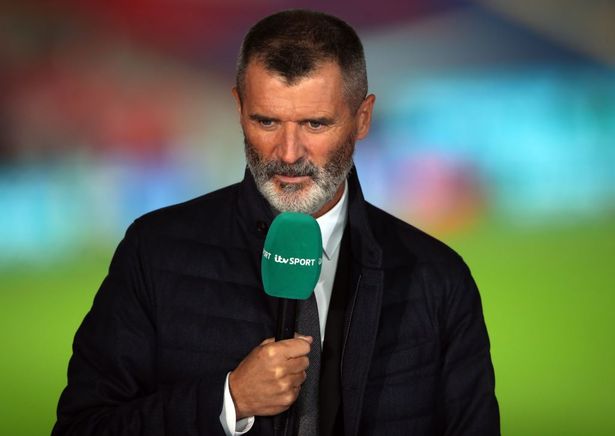 A holding or box-to-box player in the centre of the pitch, Roy Keane's most prominent qualities were his stamina, intelligence, positional sense, tenacity, aggression, physical strength, and ball-winning abilities. His first touch was exceptional and he also had excellent passing skills. During his early career, he also had the exceptional quality of scoring goals also.
Managerial Stint
Roy Keane started his Managerial career with Sunderland. He took the club from 23rd position in the Football League championship to win the division title and gain promotion to the Premier League. He then took over as manager of Ipswich Town in 2009 and remained with them till January 2011. He then served as the assistant manager of the Republic of Ireland national team from 2013 until 2018. He was also assistant manager of Aston Villa from July 2014 to November 2014. In January 2019 he became assistant manager at Nottingham Forest but left the role in June 2019.
Roy Keane on Instagram | Chris Jericho Net Worth | Thunder Rosa | Cristiano Ronaldo Jr