Eddie Futch was an American boxing trainer who was not only one of the greatest trainers in boxing but one of the sport's true gentlemen. Eddie Futch was an outstanding trainer. He prepared fighters to perform at the highest levels of the sport for several decades.
Among the fighters he trained are Joe Frazier, Ken Norton, Larry Holmes, and Trevor Berbick, four of the five men to defeat Muhammad Ali. Champions who worked under Futch's tutelage include Joe Frazier, Larry Holmes, Riddick Bowe, Michael Spinks, Alexis Arguello, Marlon Starling, Wayne McCullough, Montell Griffin, and his first world champion fighter, Don Jordan, who was crowned world welterweight champion in 1958.
Personal Information: Eddie Futch
Born in Hillsboro, Mississippi in 1911, Futch moved to Detroit as a child. It is there that he excelled in athletics, including basketball and boxing. Eddie Futch married Eva Marlene Futch on March 21, 1996, until his death. Futch often called her "The love of his life."
Boxing Career: Eddie Futch
Eddie Futch was born in Mississippi and grew up in Detroit, United States where he was a star semipro basketball player before he gravitated to boxing. Futch was a stablemate and sparring partner of future Hall of Famer Holman Williams and future World Heavyweight Champion Joe Louis. Because of his speed and skill, Futch became Louis's favourite sparring partner.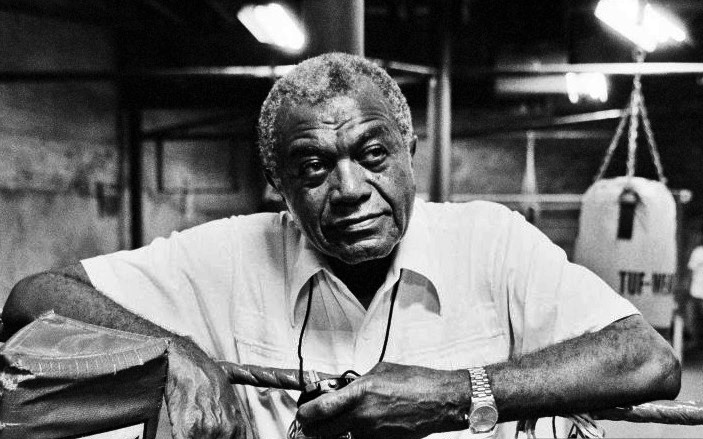 Futch compiled an amateur record of 37-3 and captured the Detroit Athletic Association Lightweight Championship in 1932 and the Detroit Golden Gloves Lightweight Championship in 1933. When he was about to turn professional in 1936, a doctor discovered that he had a heart murmur. That ended his career.
Training Champions: Personal Information
With his own boxing career over, Futch became a trainer. The first top ten contenders he trained was Jimmy Edgar, who fought a draw with Jake LaMotta in 1946. Futch's first world champion was Don Jordan, who defeated Virgil Akins in 1958. Futch started working with Joe Frazier in 1966 as an assistant trainer to Yancey Durham, Frazier's manager and trainer.
Futch was in Frazier's corner for his classic fight against Muhammad Ali in 1971 and helped develop the techniques that sent Ali to his first defeat. To make the shorter Frazier an even smaller target, Futch had him bobbing and weaving to get inside. When Yancey Durham died from a stroke in 1973, Futch took over as Frazier's manager and trainer. Another fighter trained by Futch, Ken Norton, became the second man to defeat Ali in 1973. Futch provided Norton with the winning strategy. Futch trained 21 world champions before retiring in 1998.
Awards and Recognitions
Eddie Futch achieved many prestigious awards during his lifetime. He has received numerous awards from the Boxing Writers Association of America. Among them are Manager of the Year (1975) and Long and Meritorious Service (1982).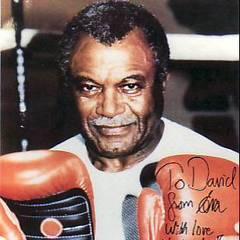 Futch was inducted into the International Boxing Hall of Fame in 1994. In 1997 Futch was named "The Best Trainer of the last 75 Years" at the 75th Anniversary of The Ring magazine.
Also, Know More About – | Ben Davison: Bio, Trainer, Age, Wiki, Fighters, Girlfriend